Orx - Portable Game Engine
10 August 2019
A demonstration of Animation Synchronization for Orx available on Youtube.
https://www.youtube.com/watch?v=o_Tf4aDwXKk

How to synchronize animations on a hierarchy of objects (parent/children) using the Orx Portable Game Engine.
Last Updated on Saturday, 10 August 2019 05:40
28 May 2019
Lifetimes for objects have been enhanced. If you add a lifetime property to an object with a value like:
[Object]
LifeTime = 5.0
The object will live for 5 seconds.
Orx now supports literals. These are:
Last Updated on Wednesday, 29 May 2019 13:32
26 May 2019
The first in a series of demonstration / tutorial videos for Orx is available on Youtube.
https://www.youtube.com/watch?v=wo6o8BAMnM0
This episode shows how move characters seamlessly from one side of the screen to the other. This is a clever technique that requires no code in Orx, but rather just some data configuration.
Last Updated on Monday, 27 May 2019 11:14
06 May 2019
Fully Bugged's team made a game for the Ludum Dare 44 game Jam. The theme was Your life is currency. They came out with a nice twist on the classic Tetris to match the theme of paying something to continue to survive.
Find the game here https://fully-bugged.itch.io/lifetris
and vote for it here:https://ldjam.com/events/ludum-dare/44/lifetris.
An update with a few improvements of the game will be released in few weeks when the voting is finished.
Last Updated on Tuesday, 07 May 2019 02:13
06 March 2019
Outpost Bandit is a space action/survival game where you need to avoid asteroids and enemies while collecting the ore and placing it into the teleporter. There are ten levels to play. Things start getting crazy around level 7.
This game was written in Orx.
Go check it out at: https://sausage.itch.io/outpost-bandit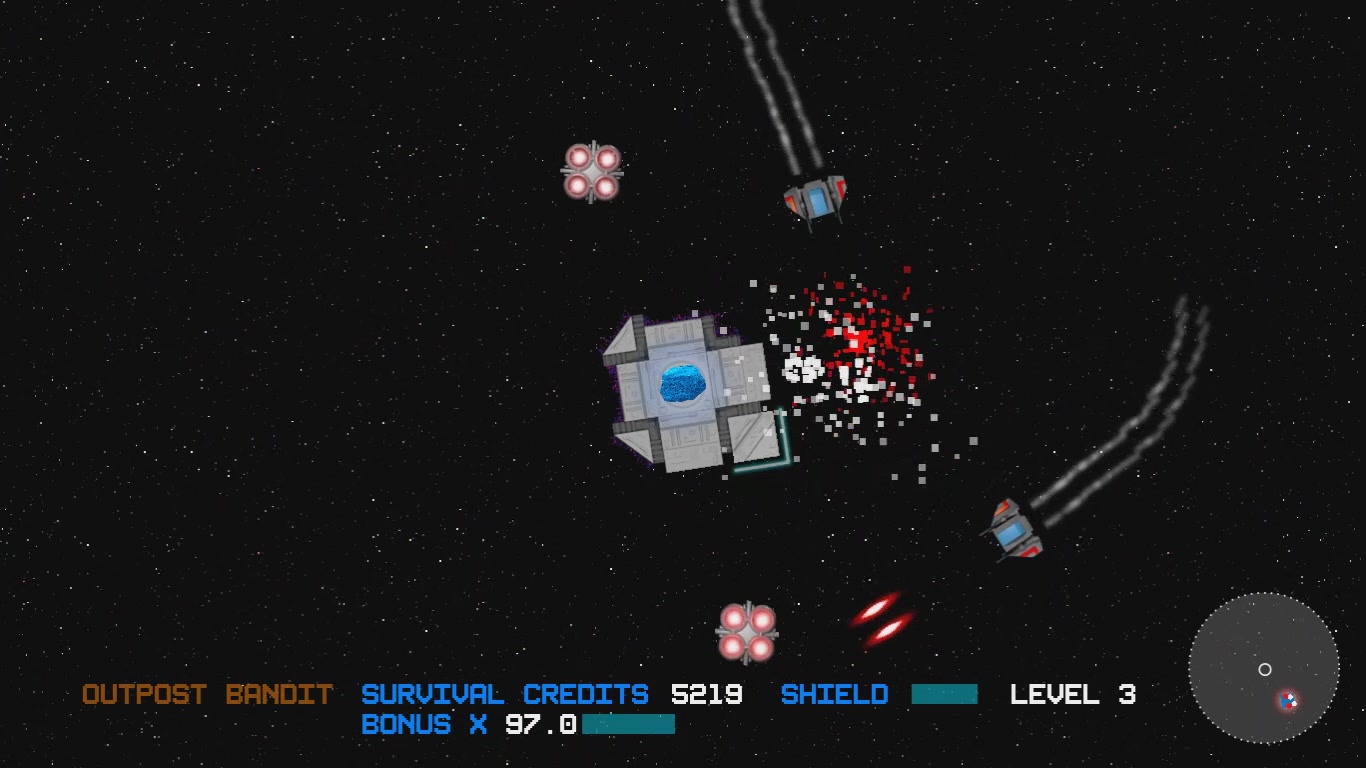 Last Updated on Wednesday, 06 March 2019 02:51
«
Start
Prev
1
2
3
4
5
6
7
8
9
10
Next
End
»
Page 1 of 24